I love the poster; the two different sides are amazing!
Wow, what a title. This currently airing drama is also known by its other name Sekai Ichi Muzukashii Koi, but to make everyone's lives a little easier I'm going to go with SekaMuzu. Short and simple.
So, SekaMuzu is about Samejima Reiji, the Ceo of Samejima hotels and Shibayama Misaki, the new employee he discovered in France. What happens when Reiji falls  in love with Misaki? And she is his first love?
Above everything else SekaMuzu is a sweet rom-com. It's heavy on comedy, but doesn't fall in to the sweet till its sickening category at any point. The characters, especially Reiji, are funny and have you cheering for them from the first second.
Ohno Satoshi plays our main lead, Samejima Reiji. Reiji is a hard worker; he inspects his hotels, works hard to satisfy his customers and wants to make everything perfect. He fires people easily, doesn't greet his subordinates back and, well, is not a very liked boss.
Because of his honesty, or more like his arrogant personality, he hasn't still succeeded in finding love. Despite his hard efforts his omiai partners keep rejecting him…
Fear not Reiji! Your loyal secretary is here to help you. Muraoki is his trusted secretary; she accompanies him day and night, to work and to home. She gives him honest advise and words about business and his personal life. With her help she is able to slowly start changing his employees and Misaki's  thoughts about him.
Reiji is an adorable character. His inexperience and odd character are perfectly in sync. There is not too much or too little of anything. He has his quirky moments, his CEO time, and his time to just hopelessly stare at the picture of a woman towards who he has a major crush.
Exhibit A.
Shibayama Misaki (Haru) has just experienced a break up with her boyfriend. Now she wants to focus on work instead of love.
Misaki works just as hard as Reiji  does. They both have a passion towards the hotel industry and want to make their customers' stay the best there is.
There's not much revealed about her yet. I hope as their relationship begins to get closer we'll learn more about the two.
So far one of the cutest things is Reiji and his complete oblivion to the fact that he likes her. He can't understand why he is so interested in her and why on earth is it possible, that there is an employee that he isn't able to fire.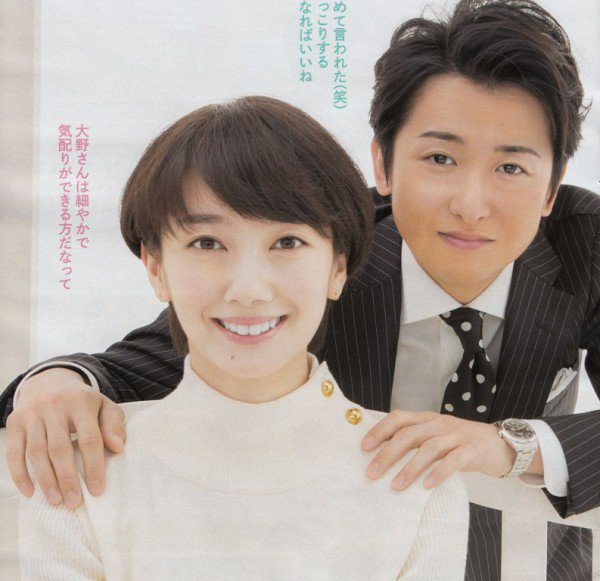 These two are so cute together!
I am loving SekaMuzu! It's cheery, humorous and sweet. It's not heavy nor does it attempt to raise anything deep or philosophical to our knowledge, but its worth its weight in gold because of its simplicity and its ability to still be new and refreshing.
The only bad thing is that we only get one episode per week…. I know…. Sucks…
Me waiting for a new episode!
---
Share the love for this wonderful drama!