Choco Bank is a 6-episode long (about 15 mins each) web drama from 2016. It stars EXO's Kai as Kim Eun Haeng (his name means bank by the way) and Park Eun Bin as Ha Cho Co. I think the pun was intended with the names…
It's about Cho Co who owns a chocolate cafe. She has a lot of financial troubles. Eun Haeng is an unemployed university graduate who is only passionate about banking. His dream is to fulfill his mother's dream; to have a steady income while working in a big company.
Our two main leads.
I didn't like Choco Bank. I finished it because it was short and wanted to hope that it would get better towards the end. It didn't.
I think Choco Bank was a long ad for Korean bank services. The idea in the drama was good; they tried to show the struggles young people have to go through to get employment or if they start their own business. What ruined the drama was the "financial help" Eun Haeng started to provide for the cafe's customers. The acting was ok; not bad but not great either.
I had hopes for this drama. They were not high, but I was still disappointed in the end. Maybe if they had more time, six episodes with less than 15 minutes is not much to work with, they would've been able to work the story line and the characters more. Now what we got was just an advertisement.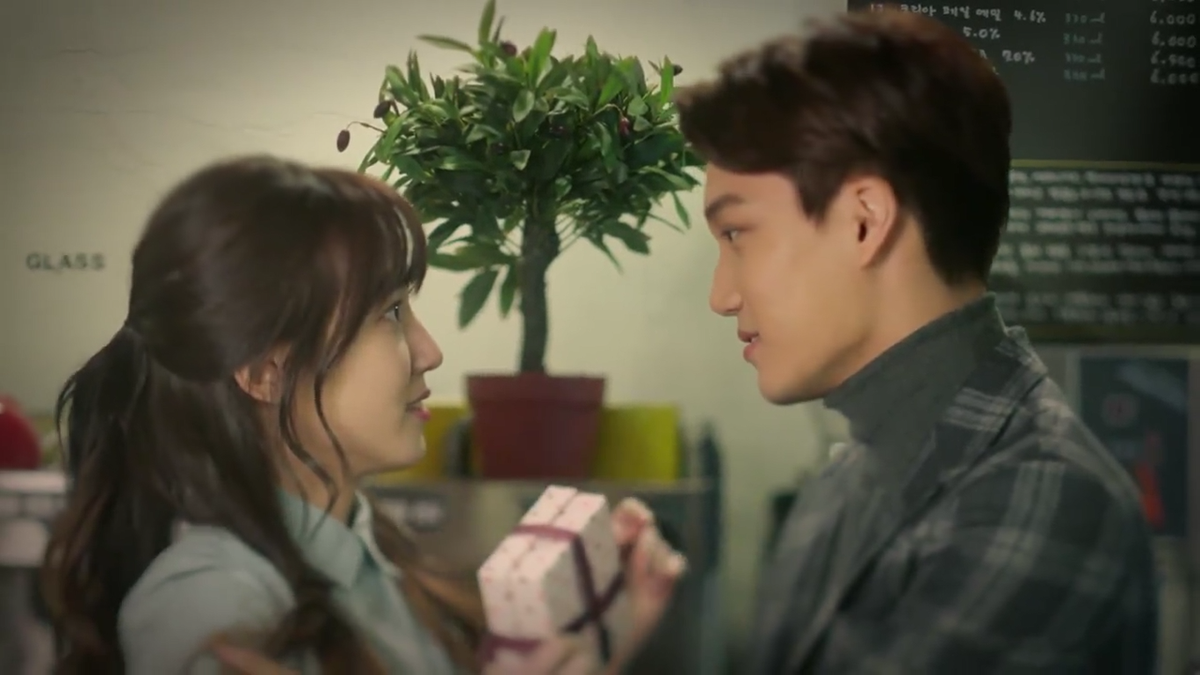 Even the ending left me cold.